Archive for the 'Latest News' Category
This year we have a new Christmas card which once again features some of our children.  You can see it by clicking on the link below
 ~~~~~~~~~~~~~~~~~~~~~~~~~~~~~~~~~~~~~~~~~~~~~~~~~~~~~~~
We also have limited stock of some of our old cards, for example:
                                        Colombian Angels
                                 The Holy Family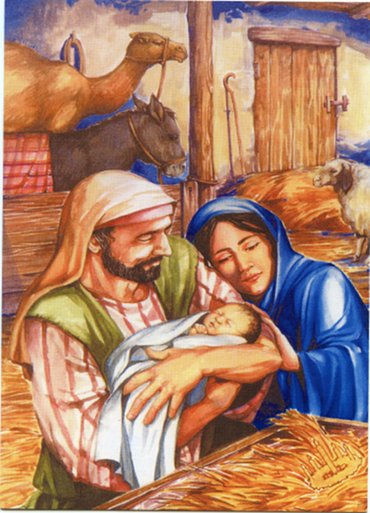 Plus ( please click on the links to see the cards )
Paisa Nativity
~~~~~~~~~~~~~~~~~~~~~~~~~~~~~~~~~~~~~~~~~~~~~~~~~~
The Crib at Casa Walsingham
~~~~~~~~~~~~~~~~~~~~~~~~~~~~~~~~~~~~~~~~~~~~~~~~~~
Joyful Angel
~~~~~~~~~~~~~~~~~~~~~~~~~~~~~~~~~~~~~~~~~~~~~~~~~~
Prices:
All cards come in packets of 5 and cost £2.50 plus postage, except for Joyful Angel which comes in packets of 10 and costs £3.00 plus postage.
To order cards please either:
Write to our Registered Address: Let The Children Live!, PO Box 11, Walsingham, Norfolk. NR22 6EH
or
Send an e-mail to: letthechildrenlive@mac.com
or ring: 01302 858369
Payment may be made by cheque, or credit card. Credit card payments can be made over the phone or by using CharityCheckout, which can be accessed on our front page. If paying via CharityCheckout  please state  this clearly at time of ordering. Thank you.
Postage and packing: Second Class Post
We apologise , for the high cost of postage, which is beyond our control. You will also notice that occasionally it is cheaper to have cards sent as two smaller packages rather than one large one.
Large cards: ( 5 in a pack )
1 or 2 Packs £1.10p
5 Packs £3.00
10 Packs £7.00
Small cards: ( 10 in a pack )
1 Pack  £1.10
2 Packs £2.60  or 2.20 if we send them separately.
5 Packs £3.00
 Catenians' Grand Quiz!
Friday 6th September 2013 at:
 St John Payne Church Hall
21 Blackthorn Avenue
Greenstead
COLCHESTER
CO4 3QD
Come to a great evening of good fun ~ quizzes, raffle and a first class fish & chip supper!
Teams of between 4 & 6 ~ Come as a team
or
Join an ad hoc team on the evening
Tickets ~ £7.50 each, including the fish & chips
Doors open: 7:00 pm                             Start: 7:30 pm
Bring your own drinks and we will supply the glasses.
To book your tickets call Quiz Master David Bates on 01206 863067 or email: 
Proceeds to Let The Children Live (Charity # 1013634)
Chris Sands
Over the past 3 or 4 years, George McAleenan has visited Our Lady's High School in Motherwell on several occasions to talk about the work of the charity. This school is George's Alma Mater so he has a special affection for it! The school has been very supportive of the charity financially, but their support hasn't stopped there. Some of its talented pupils have made two "Marian Tapestries" which have been given to the charity for use in the chapel in Casa Walsingham, in Medellín. The "tapestries" are copies of stained glass panels in the doors of the school's chapel and on his last trip to Colombia George took them with him and presented them to Fr Peter in the chapel at Casa Walsingham. The school feels a special bond with the charity both because George is one of its 'old boys', and because Our Lady is patron of both.
The people of Milngavie in East Dunbartonshire certainly like their coffee! The small Justice and Peace Group at St Joseph's Church has been raising money for Let The Children Live! for the past 3 years and has, in total, raised £5,116 from just 3 events!! In 2011 a coffee morning raised £1,300. In 2012 a fashion show raised £1,062 and in May this year another coffee morning raised the mighty sum of £2,754! If that sounds like a lot of coffee, well it wasn't just coffee that brought in all that money. There was tea too, and I understand that gallons of both beverages were drunk.  And, there were lots of home made cakes, a raffle and some very generous donations. George McAleenan, who has visited the charity's work in Colombia several times, was also there and gave a moving Presentation about the work, and so enthusiastic are the members of the Justice and Peace Group that they have decided to continue supporting  our work in the streets and shanty-towns of Colombia. 
Many thanks to all involved in this venture, and particularly to Mary and Drew Williamson. Your support is greatly appreciated, not least by our children in Medellín.
Will you think about organising a Coffee Morning for us?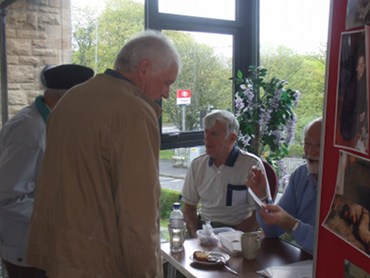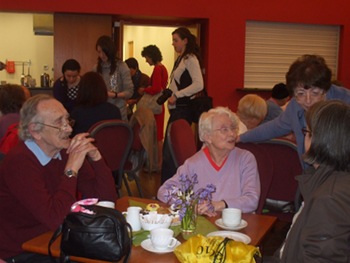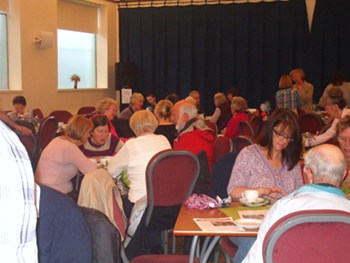 The students of year 11 at English Martyrs' Catholic School in Leicester have set their year 10 colleagues a challenge: Beat This! They presented cheques totalling £2,400.65 to Miss Pauline Allan, the charity's Administrator, when she visited the school on May 16th, the money having been raised by the students through their Enterprise Project. They have now passed the baton on to year 10, who will be making every effort to beat their marvellous total!
 Thank you, English Martyrs' and Well Done!
Darren Abbs took a drive over to Walsingham on May 17th, together with his "assistant" Donal Hannon. Having run 7 marathons in 6 months he was on a mission to deliver the money he had raised for our children in Colombia. Donal had played his part too ~ by helping Darren to get sponsors and then collecting in their donations.
The plan was to hand over the cheques and cash to Pauline Allan, the charity's Administrator, who was making a visit to the charity's shop on Walsingham High Street. She was extremely pleased and surprised to discover that the result of Darren and Donal's efforts was a wonderful £1,400, which with Gift Aid will make a final total of £1,650.
MANY THANKS to both Darren and Donal!
AND
Are there any more marathon runners out there?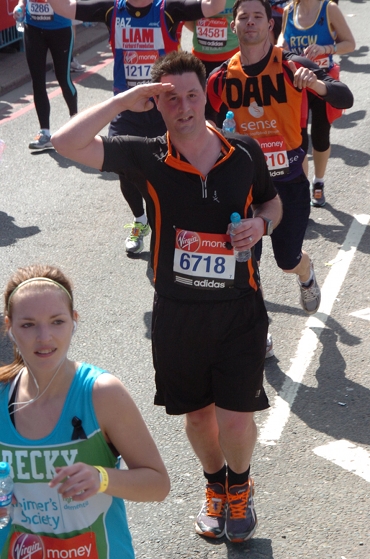 This amazing man has just completed his 7th Marathon in 6 months for Let The Children Live! Since October 21st, 2012 Darren Abbs has run marathons in : Amsterdam; Luton; Great Barrow Christmas Challenge; Belvoir Challenge; Cambridge Boundary Marathon, Great Barrow Spring Challenge and finally, the London Marathon! It is not too late to sponsor this remarkable man, and so support his efforts to raise money for Let The Children Live! and our work in Medellín, Colombia. To do so go to his Justgiving page at:
 Well Done, Darren and Many Thanks!
When Fr Peter visited Arundel Cathedral last Autumn, Melinda Heathcote and her friends were so moved by what they saw and heard that they decided to do some fundraising in their parish. The result was a Race Night, held in their newly-refurbished Parish Hall in April. It was a huge success, with 100 people having a very enjoyable and exciting evening and raising the wonderful sum of £1,000!  Many thanks to Melinda and everyone involved in this most successful event!   How about following the example of Melinda and her friends and running your own Race Night for us?
Having failed in his attempt to get a place in the London Marathon, Will Hollingsworth once again entered the Bath Half-Marathon to raise money for Let The Children Live! An intrepid runner, Will is a good friend of the charity and the children for whom it cares. He finished the Run in 2hours and 13 minutes~~~Well Done Will; and Thanks a Million!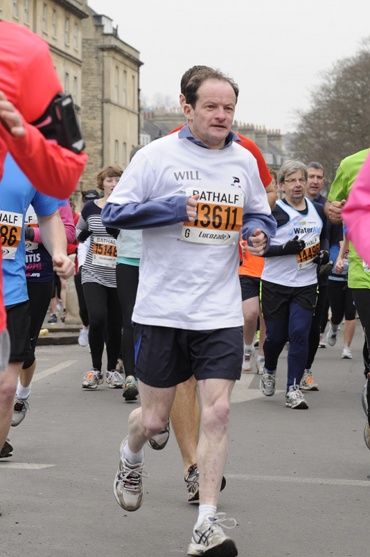 Are there any more runners out there???
Why not follow Will's example?